And we are
part of it!
Deinland develops and builds medium-sized photovoltaic systems on open spaces and commercial properties in Germany. We are a start-up, and we leverage technological innovations to allow for a quick project turnaround. What drives us is our will to reach the climate goals and to regain our energy independence as soon as possible.
Rethinking
things naturally
Integrating solar systems into the natural environment is key. After all, this promotes biodiversity and has a positive impact on the landscape. Deinland creates a symbiosis between your land and the energy transition.
One thing is clear: together, we can make the energy transition happen!
Made in Germany
We use artificial intelligence and technology to digitalize the development process. Ultimately, "tech made in Germany" will be an essential part of the energy transition. Time is of the essence: the renewable energy targets for 2030 can only be achieved if new technologies significantly accelerate the transition .
"At Deinland, we strive to use digital innovations to take the development of photovoltaic systems to the next level and to ultimately become the technology leader for development processes. At the same time, we truly believe in strengthening biodiversity."
Hanno Schoklitsch, CEO
Open spaces
For the energy transition in Germany to become a reality, photovoltaic plants must be built on green areas and agriculturally disadvantaged areas. At Deinland, projects start at only one hectare. After all, we want photovoltaic systems to blend into the landscape as much as possible. We are and will always be a reliable partner for landowners, farmers, and municipalities.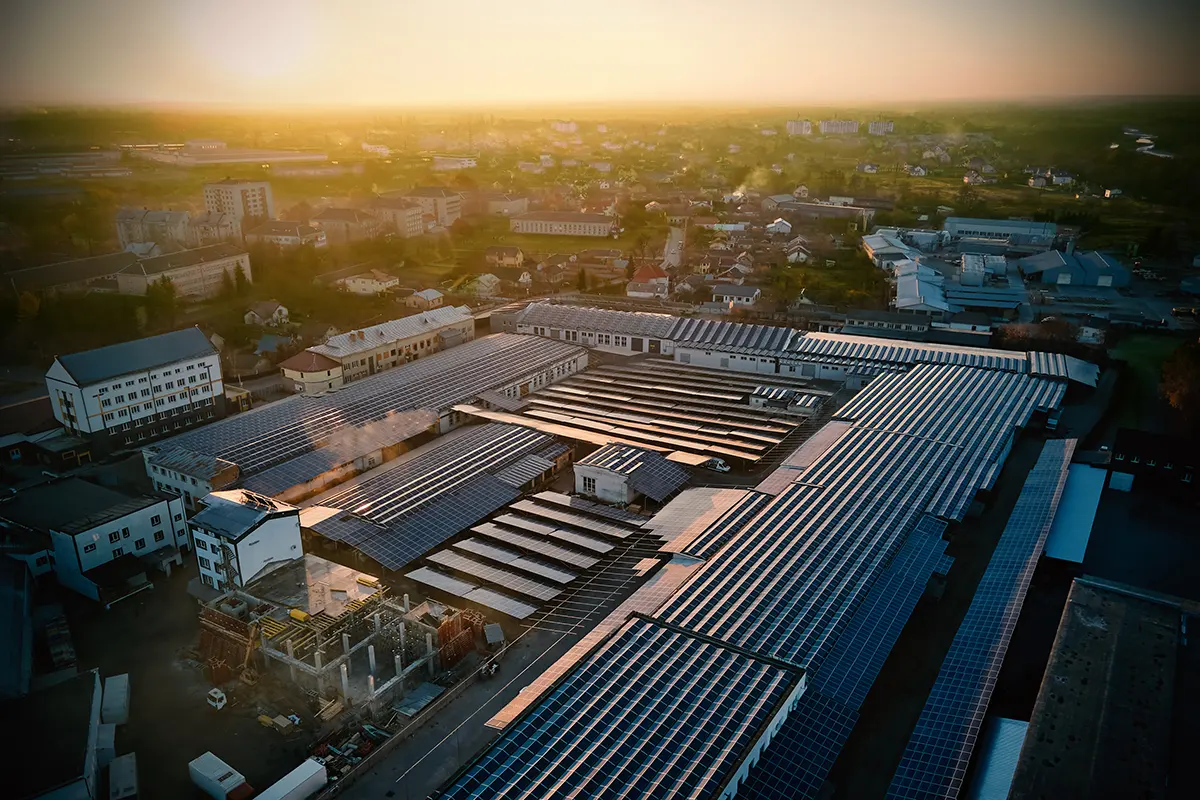 Commercial properties
If we are to generate sufficient renewable energy, commercial properties need to be part of the equation.
Deinland transforms horizontal and vertical building surfaces into energy-producing units, thus creating new business models for real estate companies and owners. This allows us to do today what will be standard practice tomorrow. And we are certain that the real estate industry will become an integral part of the new energy environment.
5 to 8 hectares of your land plus Deinland's looking-forward tech solutions add up to 3 to 5 MW of biodiverse energy. This will be an important step towards Germany's energy transition.
All Germany needs today is a lot of solar energy, your land, and first and foremost: you.
Which is why we ask you to be part of this effort!