And we are
part of it!
Deinland develops and builds medium-sized photovoltaic systems on open spaces and commercial properties in Germany. We are a start-up, and we leverage technological innovations to allow for a quick project turnaround. What drives us is our will to reach the climate goals and to regain our energy independence as soon as possible.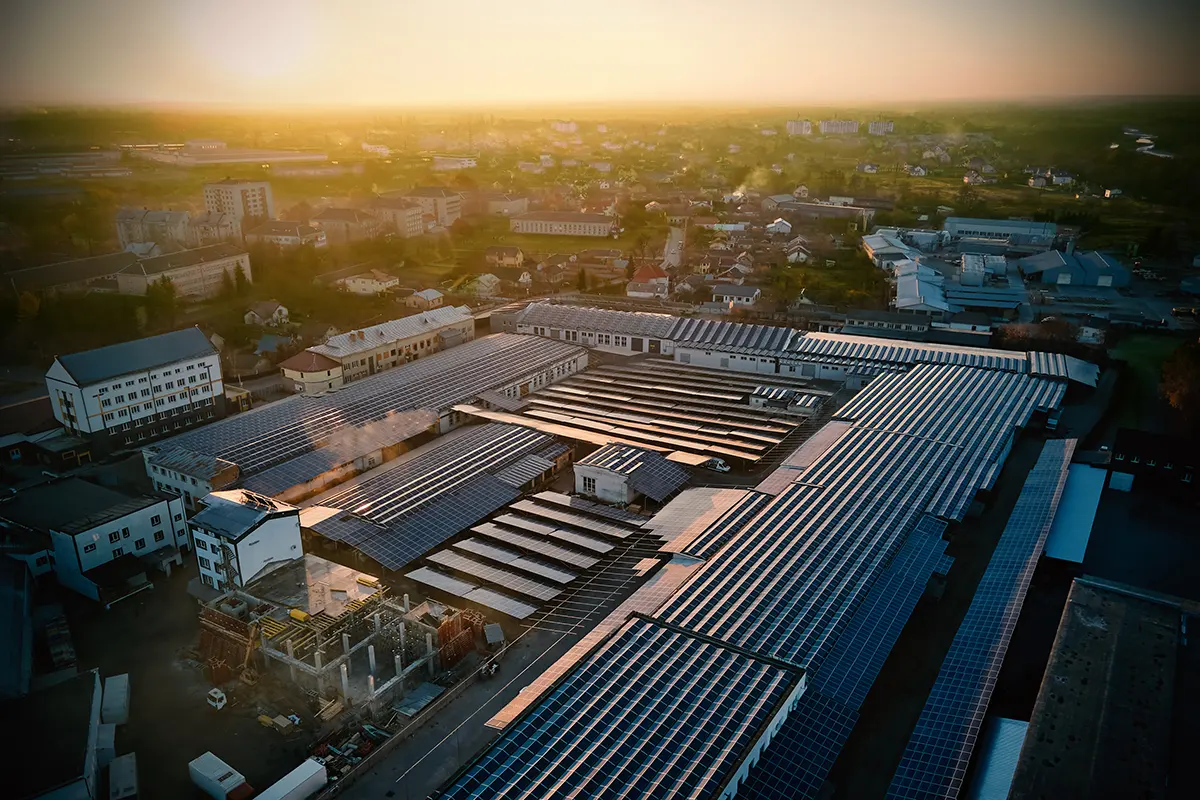 Real estate / Immo-PV
Real estate must be integrated into the implementation of the energy transition much more than before. In addition to improving energy efficiency, properties can primarily produce renewable energy, thus making a significant contribution to the success of the energy transformation. Deinland is transforming both horizontal and vertical surfaces of existing commercial and corporate real estate properties into energy-generating units. The goal, however, is to create added value for the property and its landlords with these surfaces.
Open spaces / Land-PV
Solar installations in rural areas are an essential part of accelerating power generation from renewable energy. Therefore, green spaces/ agriculturally disadvantaged areas, and conversion sites form the essential basis for the construction of solar installations. Deinland aims not only to expand decentralized energy production but also to demonstrate how solar installations can be integrated into the natural environment. In addition to the best possible visual integration, the focus is primarily on establishing the promotion of biodiversity as a central element of ground mounted PV systems.
Rethinking
things naturally
Integrating solar systems into the natural environment is key. After all, this promotes biodiversity and has a positive impact on the landscape. Deinland creates a symbiosis between your land and the energy transition.
One thing is clear: together, we can make the energy transition happen!
Made in Germany
We use artificial intelligence and technology to digitalize the development process. Ultimately, "tech made in Germany" will be an essential part of the energy transition. Time is of the essence: the renewable energy targets for 2030 can only be achieved if new technologies significantly accelerate the transition .
"At Deinland, we strive to use digital innovations to take the development of photovoltaic systems to the next level and to ultimately become the technology leader for development processes. At the same time, we truly believe in strengthening biodiversity."
Hanno Schoklitsch, CEO
5 to 8 hectares of your land plus Deinland's looking-forward tech solutions add up to 3 to 5 MW of biodiverse energy. This will be an important step towards Germany's energy transition.
All Germany needs today is a lot of solar energy, your land, and first and foremost: you.
Which is why we ask you to be part of this effort!